Wed Sep 27, 2017 11:30 pm
Version 0.9.5
New
1.Add Unique Myth Hero (AKA, S.Hero). Available in event. Has strong status and new Passive Skill
2.Add Peak Function. Reaching certain requirement, can challenge different Boss.
3.New Chapter Added (Totally 40 chapters)
5.Guild VS Guild: Chaos Battlefield.
6.Relics Enchantment adjustment. Increase status.
1.Main Hero Quality to Golden
2.Extend max level to 130.
3.World Tree Boss changes 5 each to 3 each. (Before 15 boss, now 9 boss.)
4.Persoanl Boss amount changes from 20 to 12.
5.Wild Boss drop adjustment. Rank 7-9 role gear can be dissolved. (30% shop price.)
6.V11-V15 VIP Pack adjustment. Item level has been increased. (Price too.) If you have bought it before the update, you can buy it again.
7.Chance to use gold to buy Astral Pearl and Energy Crystal in World Tree Shop
8.Adjust the following reward due to two new added system and reward:
2)Daily Quest, Active Point Chest Diamond
4)Online Time Diamond Reward. (Add star chest in the last two tier reward)
9.Optimize Gear Chest. High chance to get high rank gear.
10. Mythic Tower reset cost.
11. Deluxe Sign Reward adjust.
12.Add S Heart in King's Shop. Increase red hero price.
13.In Guild Shop, mythic essence price shall not be affected by guild shop lvl (discount)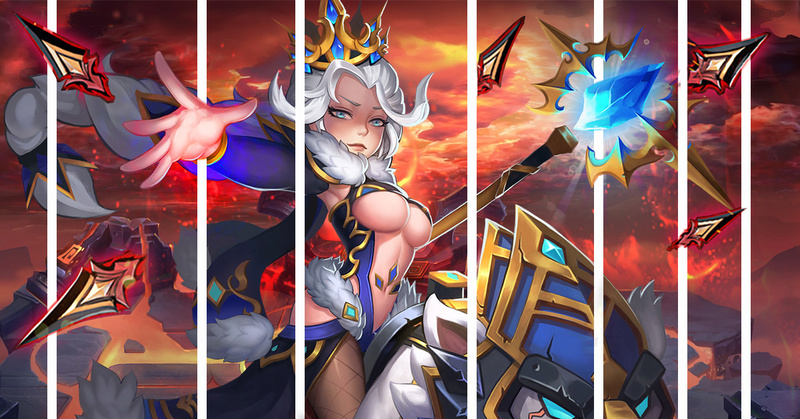 Version 0.9.6
Update
1. Daily Recharge will replace luxury sign in after the update. Related players will receive a luxury sign in reward chest.
2. Optimize parts of wild and trail quest. Change to communication quest.
3. Fix some players may stuck in the tutorial.
4. Adjust tutorial experience.
5. Rage (Immune to control) changes from 50% HP to 30% HP. Decrease BOSS's damage and heal status. The last stage BOSS of each chapter will have rage system.
Adjustment
1. Hero Shop: V0-V5 players can refresh to buy red hero shards after reaching lvl 50. 2 shards a time.
2. Increase three red heroes and three S.Heroes' skill coefficient.
3. BOSS ULT Adjustment (by half): Daenerys, Amaterasu, Fankenstein; Goblin Bowler; Ice Naga
4. World Tree Height Box changes to Star Chest*5, World Tree Fruit*5, Astral Pearls*100
5. Talisman Shop. Adjust Red talisman and S.Hero's talisman's price.
6. Adjust S.Red Hero's rank up in early period.
7. Add new Hero: U.Tauren Chief, U.Medusa, U.Oda Nobunaga
   Add new S Hero: S.Snow Queen, S.Heracles, S.Genghis Khan
Add Red Hero shard box (No.2) and S Hero shard box (no.2). Open to choose new hero.
8. Reduce the daily quest's difficulty on Easy and Normal mode.
   Reduce first 5 abyss difficulty.
   Reduce lvl 1 Ancient Tree' hp by half. Reduce all the boss's central damage coefficient.
9. New U.Hero will add in the hero shop, king's path shop, guild shop; new U.Hero and S.Hero's talisman will add in the talisman shop.
10. In Peak II and above area, player can get star chest*1 by first and last hit.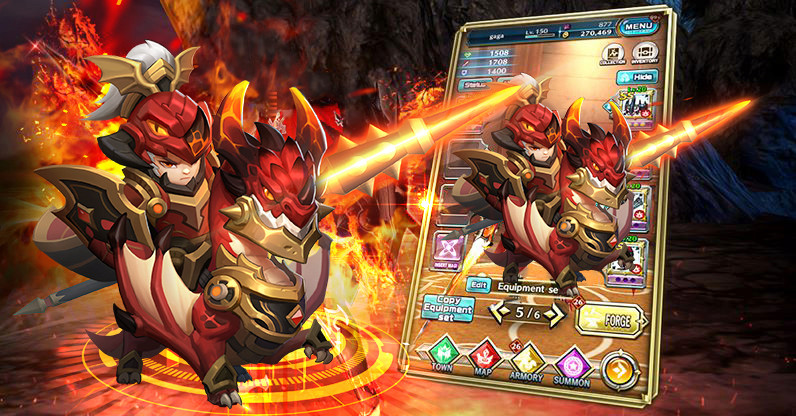 Wed May 09, 2018 10:56 pm
Version 1.0.0
New Function:
1. New 'dragon invade' function added to the Chaos Battlefield;
2. Mount System;
3. GM, OB Logo;
4. New Fund System;
5. Motto Quest.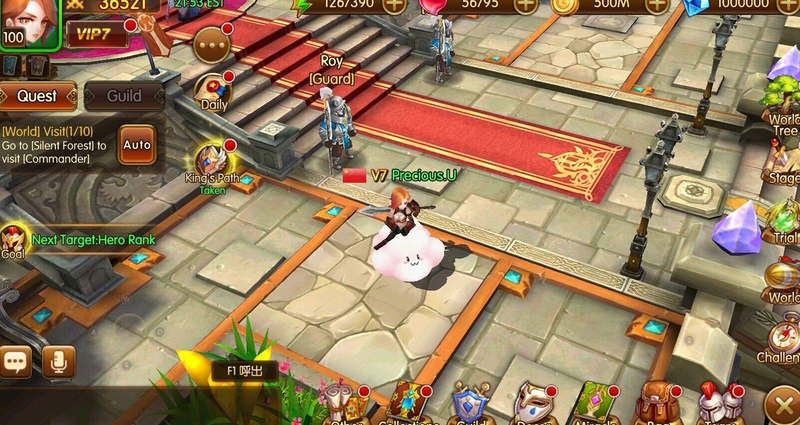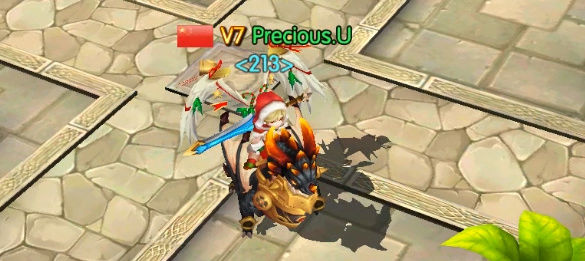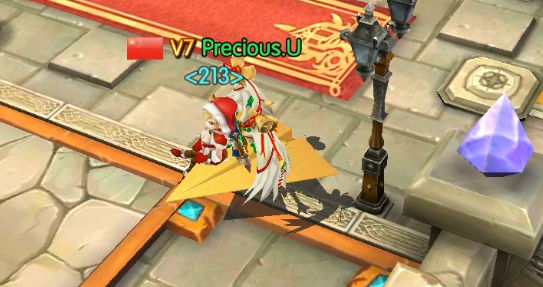 Adjustment:
1. Clean Secret Chest cd time in the trail.
2. Wild Quest Notice Adjust
3. Add double reward for Guild Quest
4. Mythic Tower reset rule adjust. (Will turn to 10 floor lower than the highest record. Output and reset price change)
5. Optimize S Hero Skill
6. Optimize matching system in the King's Path
7. New Recommended Array
8. Shorten cd time for peak boss.
9. Remove heal skill for Boss Amaterasu.
10. Add privilege boss for V1 and V6.(Drop mount shard). Privilege boss cost one challenge ticket.
11. Increase relic rank up stone reward in Abyss Boss. Add double reward function.
12. Gain 2 energy point and stamina point after each lvl up (before lvl 30)
13. Optimize Time-Limited Item in Mythic Shop
14. Add double reward ticket. Can get double reward in Privilege Boss, Garden Boss, Abyss Boss (Available in shop)
15. Lucky Wheel for new player: 1st day- 4th day and 8th day-11th day
16. On new version release day, if your character has registered 3 days, you will have a 5 day wheel. Registered 4 day will have a 4 day wheel.
Registered 5 day will have a 3 day wheel; Registered 6 day will have a 2 day wheel. Registered 7 day will have a 1 day wheel.
17. The new character will have 2nd round rebate event in the third week. (Available for vip 8 or above)
18. Add V16-V20
19. Peak essence (in First three tier Daily recharge reward) change to energy potion and stamina potion
20. Add 3 fund. Month Card Fund; Month Card II Fund; Deluxe Fund
Bug Fix:
1. Fix the bug that power will drop if rank up the hero to +16 or rank up role to +17
2. Fix the rare title gives low status.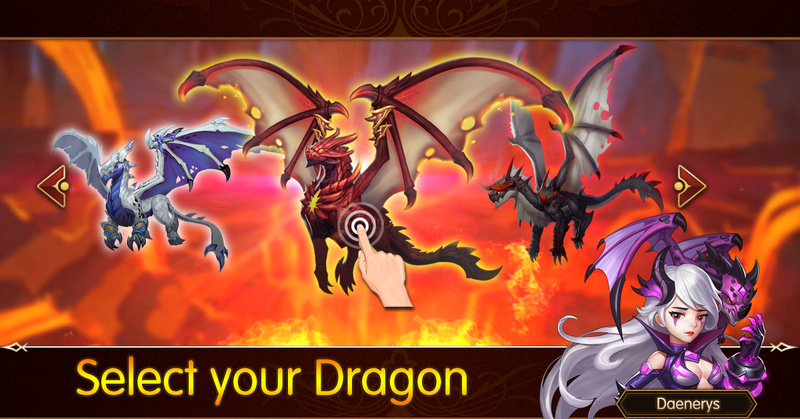 The long-awaited version is coming
Today Pitaya Network announces to release the global version of Pocket Knights 2 on iOS. The server will be opened at 1:00 pm. Download the game today from the App Store to get more benefits: https://go.onelink.me/aDH3/7f4099cc
Importantly, some special rewards will be sent by email, please remember to check your email if you've pre-registered to Pocket Knights 2!
HD82--067K-SMTA-PWIJ (iOS in-game code)
Permissions in this forum:
You
cannot
reply to topics in this forum